WE'RE ENGAGED, YOU GUYS!!!
What a crazy-wild-GREAT year it's been, and what an amazing end to our year! Stephen and I feel so thankful towards all the people in our lives who have supported us, encouraged us and loved on us & our friendship in the past 8 years. We're beyond excited to spend the rest of our lives adventuring + journeying through life together!

Below are pictures of Stephen's proposal + a little bit about how he planned it all:
Stephen (with the help of our friend Kehler) tricked me into thinking I was doing a photoshoot at the top of a mountain for some friends who were on a hunting trip and wanted family photos done. So we woke up at 5:30am + drove two hours to get to where we were meeting our friend Kehler. Kehler brought his horses for us to ride up the mountain AHHH.
We set off into the wilderness (it was absolutely BEAUTIFUL – you'll see pictures below. I felt like we were in a dream!). We rode our horses for 1.5 hours into the Canadian rockies and then got off them and hiked for another 45 mins before it all happened.
Right before we got to the final stretch I noticed a weird sign on the side of the path… and I slowly figured out what the sign was for. Stephen had put up signs all along the last little stretch before we got to the top of the mountain!!!! The signs had pictures of us from when we were kids in boarding school (Stephen + I grew up at a boarding school in the Himalayas of Pakistan), and each sign had a little memory from a different year. So the first sign said "when we were 13, love at first sight", and then the second one said something about when we were 14, etc.
It was so emotional and beautiful and nostalgic and perfect. Being with someone since you were 13 and then finally knowing that your best friend is about to ask you to be his wife…. it's a pretty darn special feeling.
We then got to the top of the mountain and the last sign read "when we were 21, we got married…?". Stephen got down on one knee and asked me to spend the rest of my life with with him. We cried, and hugged and slowly took in everything that had just happened.
Thank you Dayton + Clayton for being the ones behind the cameras and capturing these moments for us that are going to be so special forever. We love you guys!
*Photos taken by our friend Jon Kehler + Clayton Jackshaw, edited by me
Right before it all happened…
Our photographer + videographer
We Facebook called our families first thing! Then had lunch in the trees with everyone.
This is everyone who was involved in the secret planning.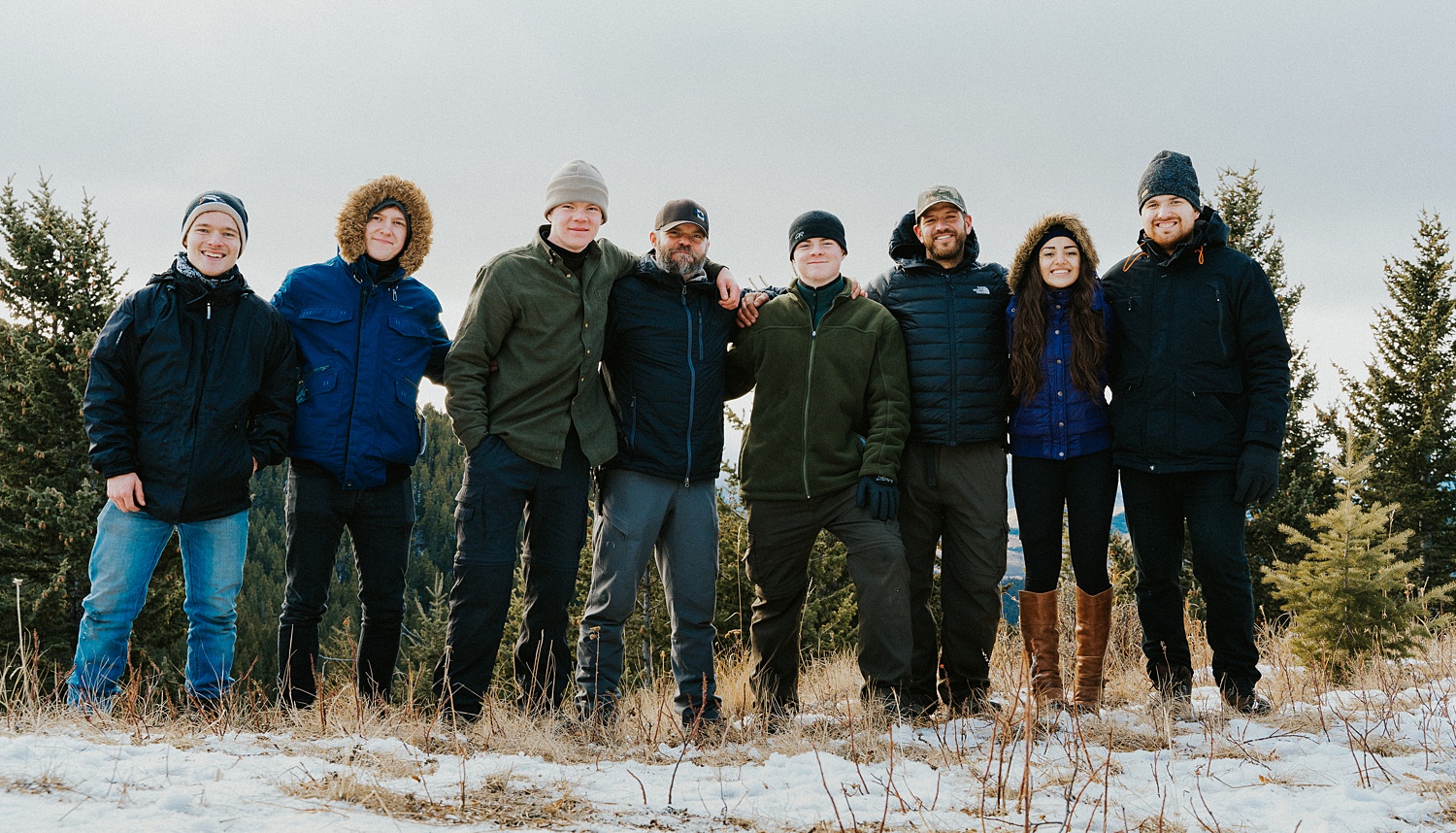 The rest of these photos are of our beautiful ride/hike back down the mountain.
The end! Thanks for reading friend!