I was so excited to chat with Lian and Steven about their wedding day at Bow Lake! Ever since we started talking, it was clear they wanted their day to be intentional, intimate, and unique to them as a couple. Lian and Steven lived overseas when we started planning and chatting about their wedding (in Taiwan!) – and we did a lot of the planning over phone calls, emails, and voice messages. It was so much fun! They wanted to get married somewhere beautiful surrounded by nature and so we decided the perfect spot for them was going to be Bow Lake by the Icefields Parkway. We really wanted a spot that was free from crowds and had some privacy. Other more popular options such as Lake Louise and Lake Moraine are usually full of people, even in the early hours of the morning. So this place was perfect.
Lian started her day by getting ready at a beautiful cabin with her mom and aunt. Two people very special and close to her. Many tears were shed (you'll see photos below) and prayers were said before Lian had a reveal with her dad! This moment was so special. Then we headed out to the first-look location to meet up with Steven.
Their first look:
Lian and Steven did a first look, but also they didn't. Let me explain. Steven was blindfolded the whole time but Lian got to see him since she had already seen him in his suit before! They shared some private letters with one another and were able "be" with each other before their ceremony while keeping their first look for when Lian walked down the aisle. I love that they combined both concepts and made the idea of a "first look" their own.
Then we headed to the ceremony spot together and everything about their ceremony was so lovely. Lian and Steven read out letters to each of their parents and expressed how thankful they were to have them in their lives! A wedding tradition from Taiwan. Then they committed themselves to each other in the presence of their closest friends, their family that had traveled to be there, epic Canadian mountains, and the bluest lake.
I'm so glad we picked Bow Lake for their wedding day. It was incredible. They ended the night at a cute restaurant in town, which we were also invited to (how nice of them!) and the food was so tasty!
Thank you, Lian and Steven, for having me and Stephen be a part of your wedding day! It was truly an honor. Thank you for treating us like friends and making us a part of your wedding day journey.
Video of their wedding day by my love, Wiley Films
Play music as you scroll through this magical day:
Lian & Steven, thank you for including us in your wedding day story. It was a complete honor!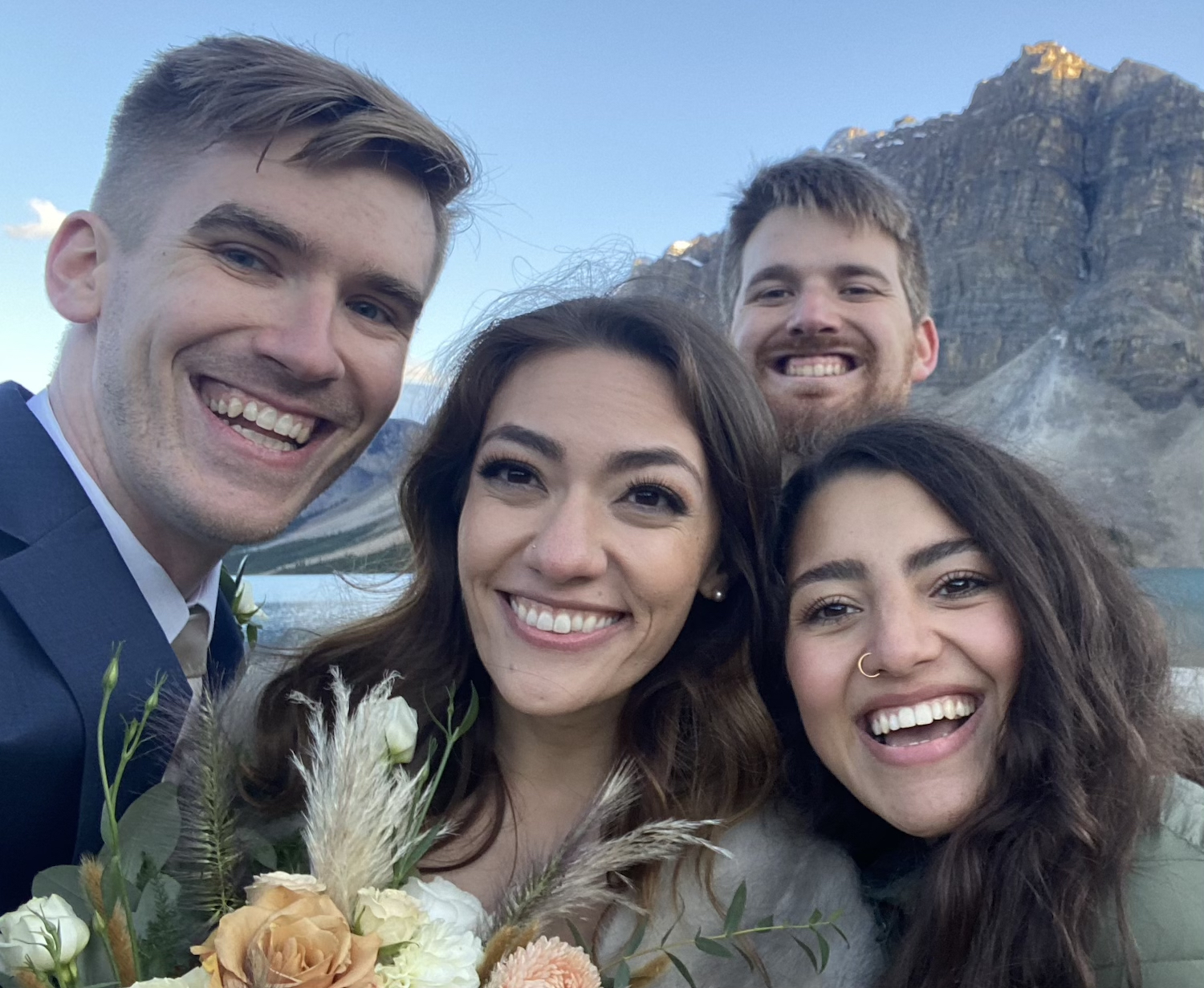 ---
Enjoyed scrolling through this
Bow Lake Wedding?
You Might Also Like These Galleries: