This elopement at Bow Lake during sunrise was a complete dream. Claudel and Frédéric wanted to get married somewhere beautiful surrounded by nature and so we decided the perfect spot for them was going to be Bow Lake by the Icefields Parkway. We really wanted a spot that was free from crowds and had some privacy. Other more popular options such as Lake Louise and Lake Moraine are usually full of people, even in the early hours of the morning. This place was perfect.
We met up at sunrise and Claudel & Frédéric brought their closest friends (who also happened to be Frédéric's sister and brother-in-law) and their little boy with them. They had traveled all the way from Quebec to be here in the Canadian Rockies for their wedding day. Their vows to each other were in French (which they later translated for me) and everything about this morning was so peaceful. Their baby boy wanted to be a part of their vows near the end and it was the sweetest thing to see all 3 of them holding each other while Claudel and Frédéric were becoming husband and wife. I'm so glad we picked Bow Lake for their elopement day. It was incredible.
Thank you, Claudel and Frédéric for having me and Stephen be a part of your wedding day! It was truly an honor. Thank you for treating us like family.
A few kind words from Claudel and Frédéric about their experience:
"When there are only 6 people attending your wedding and 2 of them are the photographer and the videographer… you really really want them to be great!!! Havilah and her husband Stephen are not only very good at their jobs, but they are amazing human beings. Havilah suggested the perfect location, she was very easy to connect with and most importantly we LOVE the pictures she took. On top of that, she was extremely fast in delivering the first "sneak peaks" pictures. To everyone planning an elopement, small wedding, or engagement or want gorgeous pictures of them in the Rockies, Havilah is your new best friend!!"
Check back soon to see their wedding video created by my love, Wiley films.
Play music as you scroll through this magical day:
Claudel and Frédéric, thank you for including us in your wedding day story. It was a complete honour!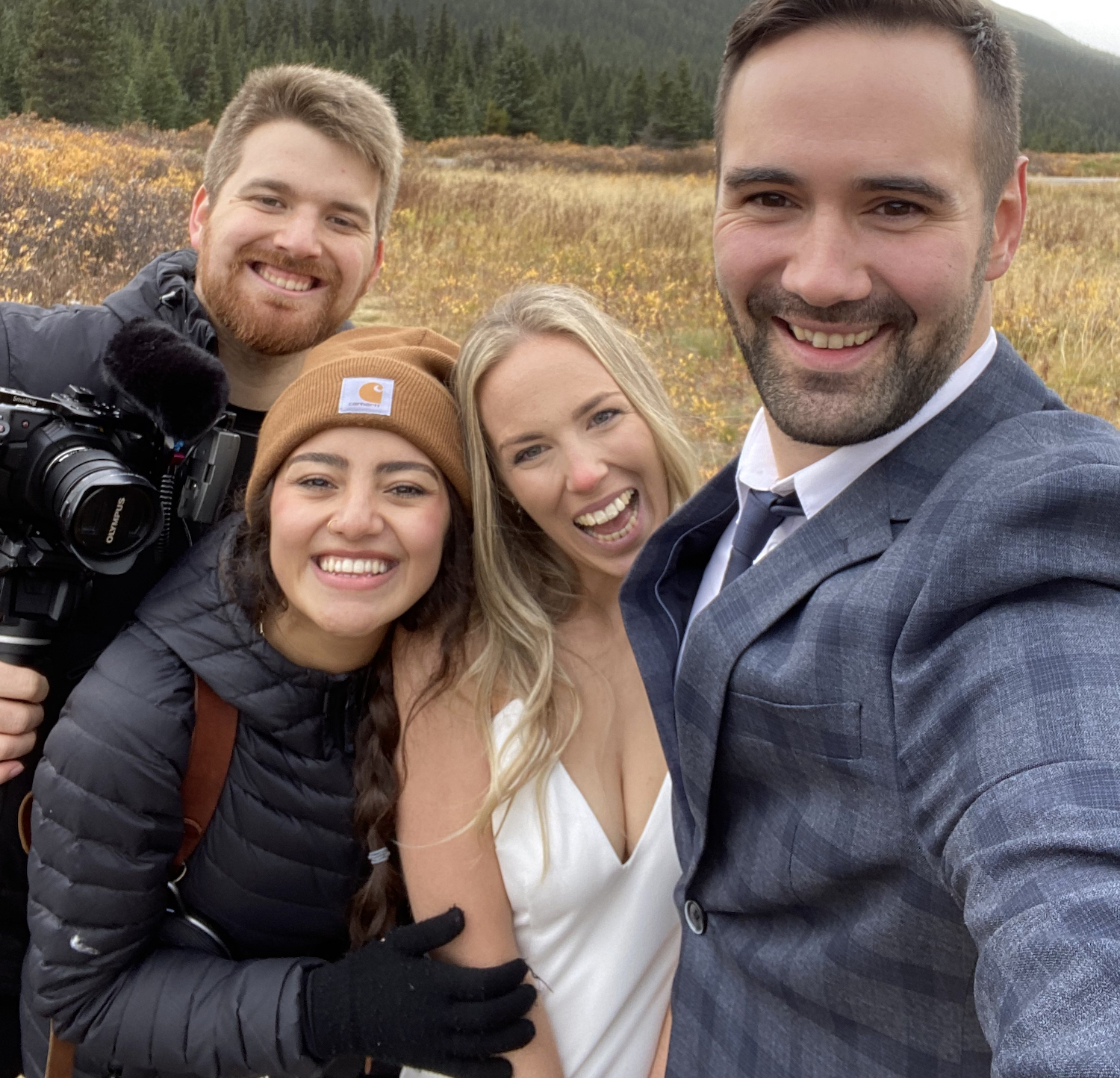 ---
Enjoyed scrolling through this
Bow Lake Elopement?
You Might Also Like These Galleries: